The Committee of the CAI
The Committee
The CAI is governed by a Committee, chaired by a President (or two Co-Presidents) and by 3 to 5 Vice-Presidents. The President is elected by the Club General Assembly for a term of three years. The President proposes to the General Assembly the names of potential Vice-Presidents, who must also be confirmed by the General Assembly. Currently, the Committee consists of two Co-Presidents and four Vice-Presidents.
The Co-Presidents
Beatrix BARONNE VON DELLINGHAUSEN
Beatrix Baronne von Dellingshausen is German. After the war, the family fled via Berlin, Weserbergland to Dusseldorf. There she went to school, made her Abitur and studied business administration with majors in marketing and market research. She started her professional career with the TEAM advertising agency, as consultant.
After a short marriage, a son was born, who lives currently in Munich. She continued her career in the US advertising agency DOYLE, DANE & BERNBACH, NYC and was promoted to Budget Director. Beatrix married again with Nicolai Maria Freiherr von Dellingshausen, General Manager of DDB Germany. When he was promoted to CEO Europe, they moved to London and later to New York, where Beatrix stopped her own professional activity. They finally moved to Monaco, where they became residents in 1988. She became widow in 1992.
She has been a member of the CAI since 2012, including three years as Club's auditor. In addition, she is member since 2010 of the Monte-Carlo Golf Club and since 2013 of the Yacht Club of Monaco.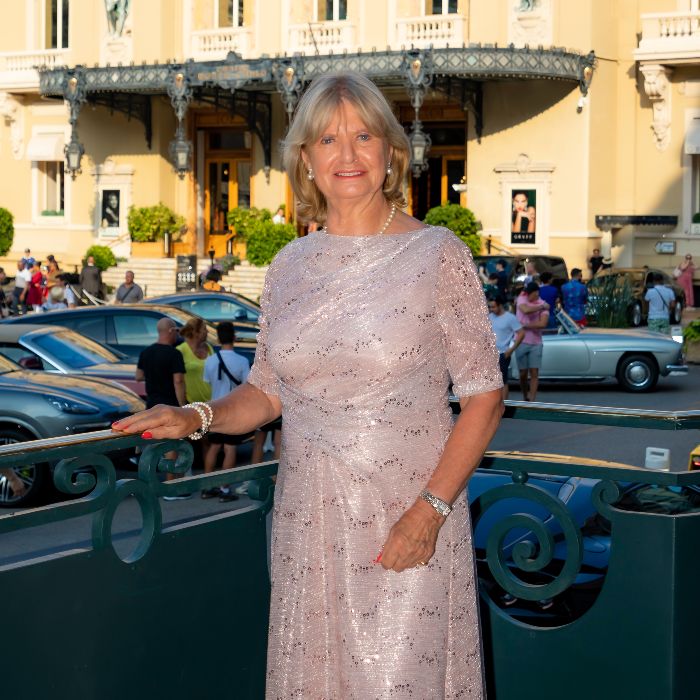 Patrick WETZEL
Patrick Wetzel is a Swiss from abroad, born in Peru. He graduated from Lima, then studied at the Federal Polytechnic Institutes of Lausanne (EPFL) and Zurich (ETHZ). After working as a chemical engineer, he obtained his M.B.A. at the European Institute of Business Administration (INSEAD) in Fontainebleau. He then became an administrative advisor in McKinsey Consulting, where he became project manager, then Partner, then Senior Partner, with expertise in financial institutions. He has worked in Switzerland, but also in Japan, the USA and all over Europe, then took on responsibilities in the McKinsey Research, much of which is based in India.
He retired and settled with his family in Monaco in 2012 and became commissioner of the German Club in 2015. Patrick Wetzel is married to Yu-Ra Wetzel, German of Korean origin, with whom he has a son, Yuri. He is a big fan of music and opera, plays golf and is interested in the economy and international politics.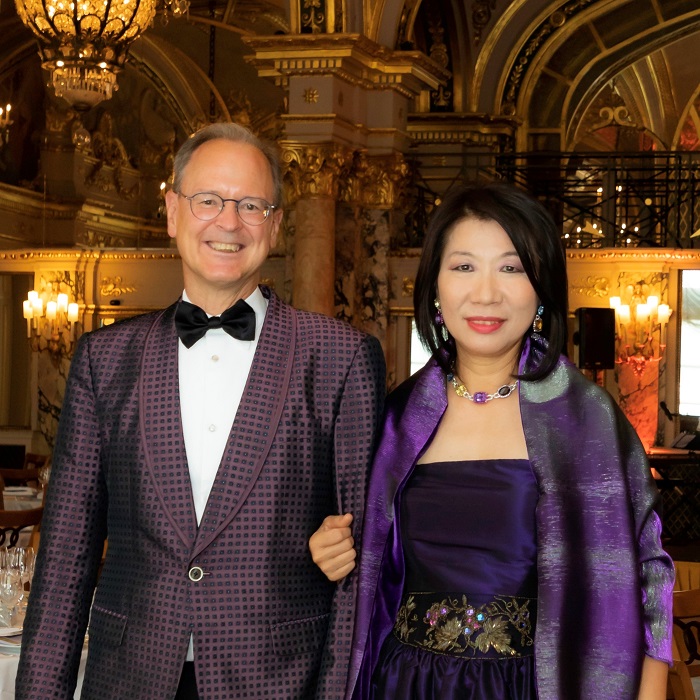 The Vice-Presidents
Titus GEBEL
Dr. Titus Gebel is German, married to Penda Gebel, born Cissé, and has been based in Monaco since 2014. He has a Doctor in Law and is a serial entrepreneur that founded the listed company Deutsche Rohstoff AG, which he headed as CEO until 2014. Since then he has mainly devoted himself to the creation of so-called free private cities as a further development of special economic zones, about which he has also published a book. He is also Chairman of the Board of Directors of the Liechtenstein raw materials holding Aumontis AG.
He has been a member of the CAI and various other clubs in Monaco since 2015. His other interests are economic and political theories, motor sports, skiing and snowboarding, golf, traveling, music and good food and drink.
Angela KLEIBER
Angela Kleiber is German, married to Holger Eckstein. She studied Political Science at the Ludwig Maximilian University in Munich and then French at the University of Nice and speaks English, French and German.
She has been living in Monaco for 30 years and since then has been active in the real estate business, owner and manager of the agency Lorenza von Stein, Luxury Real Estate. Through the mediation of luxury real estate, she has a high-profile, international network. Her daughter Annabelle, studied finance in London and now works for the company with her. Sehe hast eben Vice-President of the CAI since 2019 and is membre of several Clubs in Monaco, incluront the Yacht Club.

Carmen SCHALL
Carmen Schall was born and raised in Northern Germany. As the daughter of an officer in the German Armed Forces, she often moved and so it happened that she did her Abitur at the International School Saint-Germain-en-Laye, with an additional German examination. She then studied law in Bonn and Munich, where she met her husband, Reinhard Schall, also a lawyer.
Due to the career choices of her husband, the family lived very internationally, in several countries and continents, which meant that Carmen could not practice her studied profession. In return, she quickly learned to adapt to new surroundings and to approach new people openly. She also did an internship in interior design, which helped a lot with the many moves and is still a lot of fun today. During a 3 year stay in Zurich, Carmen Schall studied again and obtained a translator's diploma for French and English.
Reinhard and Carmen Schall have lived in Monaco since 2005 and have fully integrated. They have been membres of the CAI since 2010. Carmen is particularly interested in art, music and opera and is always ready to learn new things.