The Committee of the CAI
The committee
The CAI is governed by a Committee, chaired by a President (or two Co-Presidents) and by 3 to 5 Vice-Presidents. The President is elected by the Club General Assembly for a term of three years. The President proposes to the General Assembly the names of potential Vice-Presidents, who must also be confirmed by the General Assembly. Currently, the Committee consists of two Co-Presidents and four Vice-Presidents.
The Co-Presidents
Beatrix BARONNE VON DELLINGHAUSEN
Beatrix Baronne von Dellingshausen is German. After the war, the family fled via Berlin, Weserbergland to Dusseldorf. There she went to school, made her Abitur and studied business administration with majors in marketing and market research. She started her professional career with the TEAM advertising agency, as consultant.
After a short marriage, a son was born, who lives currently in Munich. She continued her career in the US advertising agency DOYLE, DANE & BERNBACH, NYC and was promoted to Budget Director. Beatrix married again with Nicolai Maria Freiherr von Dellingshausen, General Manager of DDB Germany. When he was promoted to CEO Europe, they moved to London and later to New York, where Beatrix stopped her own professional activity. They finally moved to Monaco, where they became residents in 1988. She became widow in 1992.
She has been a member of the CAI since 2012, including three years as Club's auditor. In addition, she is member since 2010 of the Monte-Carlo Golf Club and since 2013 of the Yacht Club of Monaco.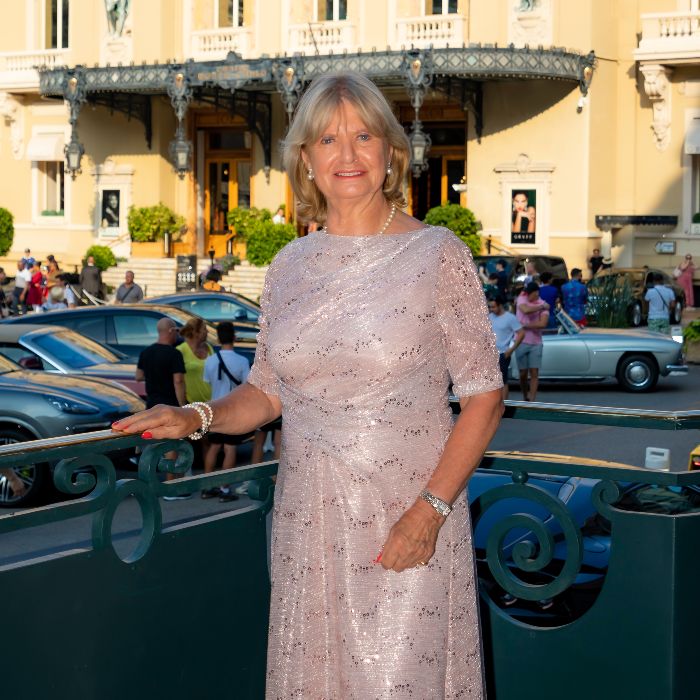 Patrick WETZEL
Patrick Wetzel is a Swiss from abroad, born in Peru. He graduated from Lima, then studied at the Federal Polytechnic Institutes of Lausanne (EPFL) and Zurich (ETHZ). After working as a chemical engineer, he obtained his M.B.A. at the European Institute of Business Administration (INSEAD) in Fontainebleau. He then became an administrative advisor in McKinsey Consulting, where he became project manager, then Partner, then Senior Partner, with expertise in financial institutions. He has worked in Switzerland, but also in Japan, the USA and all over Europe, then took on responsibilities in the McKinsey Research, much of which is based in India.
He retired and settled with his family in Monaco in 2012 and became commissioner of the German Club in 2015. Patrick Wetzel is married to Yu-Ra Wetzel, German of Korean origin, with whom he has a son, Yuri. He is a big fan of music and opera, plays golf and is interested in the economy and international politics.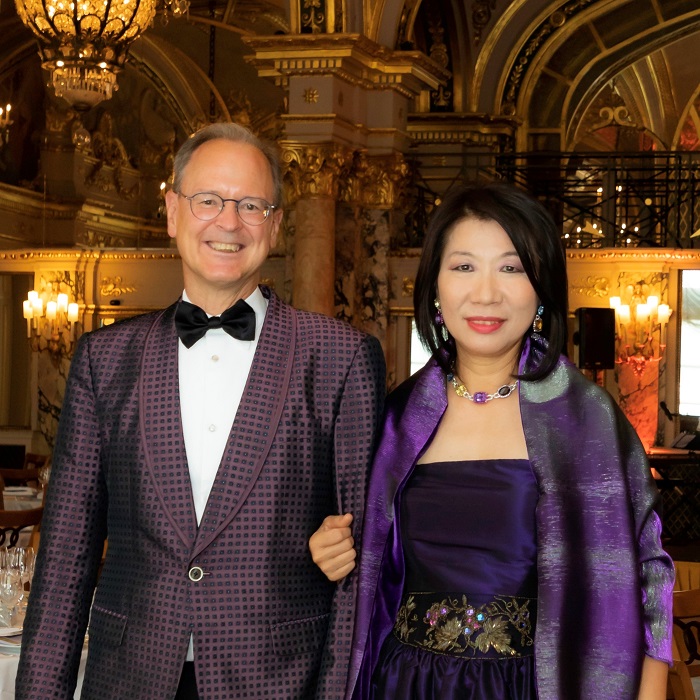 The Vice-Presidents
Sabine HOLZ-STRAUTMANN
German, married, three children. Professional Banker Diploma and Diploma of International Business Studies in Düsseldorf and Paris. She has been working in the banking sector (Investment and Private Banking) for almost three decades in several European countries, including Germany, Luxembourg, Spain and since 2007, Monaco.
She has been a member of the CAI since 2007 and is moreover active in several associations such as "Femmes Chefs d' Entreprises de Monaco" (AFCEM), "Femmes Leaders Monaco" and the Yacht Club of Monaco. She practices crossfit/tabata, ski and water sports and likes theatre and music.

Angela KLEIBER
Angela Kleiber is German, married to Holger Eckstein. She studied Political Science at the Ludwig Maximilian University in Munich and then French at the University of Nice and speaks English, French and German.
She has been living in Monaco for 30 years and since then has been active in the real estate business, owner and manager of the agency Lorenza von Stein, Luxury Real Estate. Through the mediation of luxury real estate, she has a high-profile, international network. Her daughter Annabelle, 24 years old, studied finance in London and now works for the company with Angela Kleiber.

Norbert ORTH
Norbert Orth is German, married to Daniela Orth and Monaco resident since 2010. During his professional life, he had leading position as Director, member of the board and CEO at Kaufhof AG, Hertie GmbH and Metro AG. In the last decades; he was in charge of the restructuring of several companies, as CEO with own private financial participation. Currently, he is an active investor and member of the board of several companies.
He is member of the CAI since 2011, and also member of the YCM, CREM, Automobile Club and the Ambassador Club. Internationally, he is member of the Rotary Club and vice-president of the Chargés de Mission of the Chaîne des Rôtisseurs. He has several hobbies as music, travel, golf, cooking, photography, fine dining and good wines.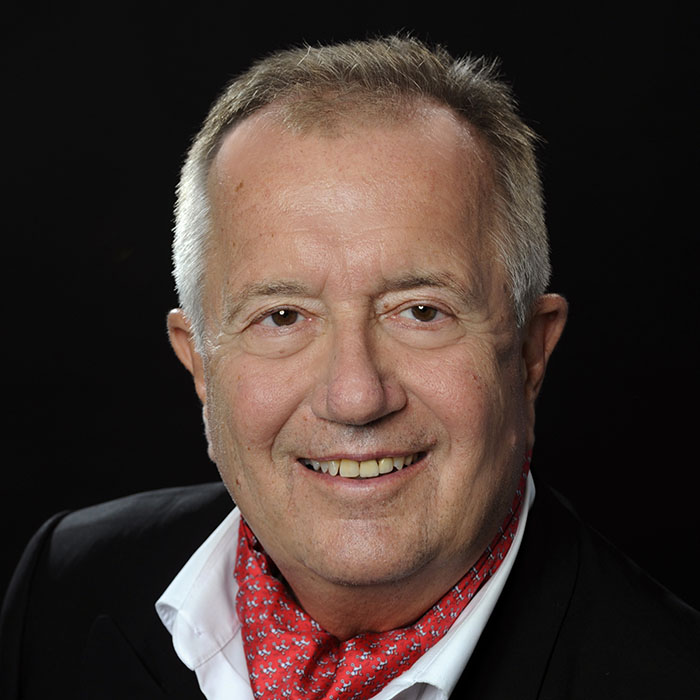 Werner PEYER
Werner Peyer is a Swiss citizen, born in 1954 in Zurich, and married to Susanne Peyer. After his studies at the University of Zurich, he was teacher and instructor at the Teacher College of Zurich. He then started his career in the financial world, with assignments in South Africa, Gibraltar, Spain, Geneva, London, Zurich, and since 2010 in Monaco. He was CEO and board member of the Compagnie Monégasque de Banque "CMB" until 2019.
He has been member of the CAI since 2011 and has been Vice-President of the Club since 2015. He is also member of several other associations in Monaco and is the Vice-President of the Friends of the Musée Océanographique. He has several hobbies like ski, golf, music, modern art, fine dining and good wines.